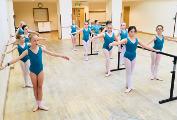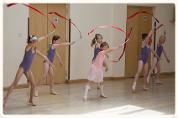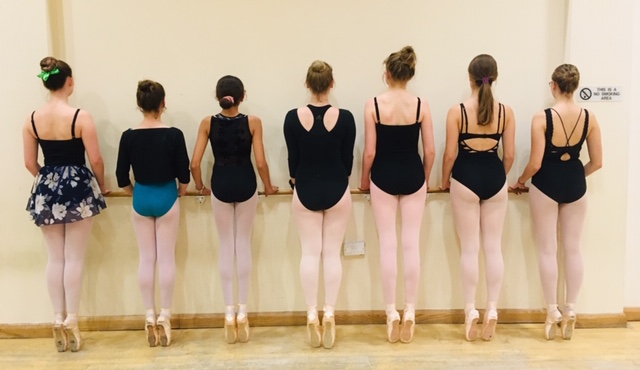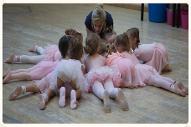 Fairy Footsteps (classes for under 5's)
Children can join our own uniquely constructed Fairy Footsteps classes from the age of 18 months, and experience a fun yet thorough introduction to classical ballet.
Fairy Footsteps ballet classes are fun and energetic classes helping children develop early movement skills through the use of storytelling, props and creative play. The classes are aimed at children under the age of 5, and are split into three age levels.
BOOKING ONLY
Mummy and Me ballet (18 months-2.5yrs) is the class in its most basic form. Parents have an active role in the class, joining in with the children to help them gain confidence at this very early stage.
Carer/toddler ballet (2.5-3.5yrs) is a simple yet relaxed version of the class where parents/carers stay and watch, but children are now encouraged to dance independently.
Pre-school ballet (3.3-4.5yrs) is a more structured version of the class where children are expected to attend alone, although parents can watch from the wings! (Waiting room).
Pre-school tap (3.5-4.5yrs)is also a story based class – but tap shoes bring a different quality of movement and rhythm to the session. Again, children attend this session unaccompanied.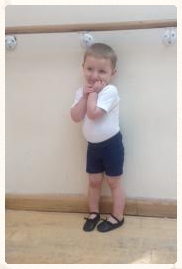 Ballet
(Royal Academy of Dance (RAD) syllabus classes)
Once children start school they can attend the Royal Academy of Dance (RAD) ballet syllabus classes. These classes follow the renowned syllabus which has been carefully and expertly created by the RAD to provide fun and stimulating ballet classes, working on key technical elements which stand as a strong grounding for any dance style. The Syllabi run alongside children's education with the National Curriculum, and high exam standards are internationally recognized.
Classes commence with Pre-Primary level for 4-5year olds, and continue to Primary level, Grade 1, Grade 2 etc and include additional vocational levels for students who wish to pursue their training further.
Modern Theatre
(International Society of the Teachers of Dance (ISTD) syllabus Classes)
From school age children can attend Modern Theatredance classes. Classes follow the ISTD syllabus which aim to provide a rhythmic highly energetic classes. The dance style which originated in America before travelling to the rest of the world. It is often seen on the stages of musical productions and is known for its theatrical qualities. The style uses travelling steps, high kicks, leaps and turns which all need strength and flexibility. This is a highly energetic dance style.
Tap
(International Society of the teachers of Dance (ISTD) Syllabus classes)
Children can continue their pre-school tap classes once they start school with our ISTD syllabus classes. Tap dance is characterized by using the sounds of tap shoes striking the floor as a form of percussion. In these classes we focus on rhythm and musicality whilst learning the increasingly complex steps and foot movements.
Street Dance
Street Dance is a style that immerged and developed in social meeting points such as streets, parks, parties school playgrounds and nightclubs - rather than in the studio and has become increasingly popular in modern day society. The style will very dramatically between teachers as they draw on their individual experiences pf the dance form to create their own movements - typically fast, strong and sharp.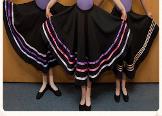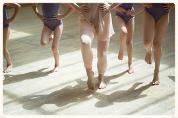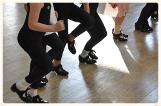 mail@amyhackett.co.uk 07890675689